Photo Update
---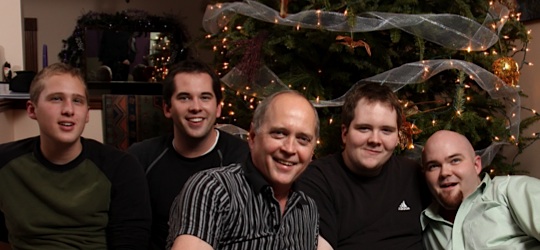 I have finally finished going through my photos from Christmas. Actually I haven't, but the ones from the 21st to the 27th I have, and those are the ones which I uploaded not too long ago. Hopefully this satisfies those family members who were anxious to see them.
On another photography related matter, I have recently (as of today) assembled what I am dubbing the ultimate tripod. Instead of buying increasingly expensive tripods as I grow into my hobby more and more, I took the advice of Thom Hogan and went all out right from the start. I've already added them to my gear page, but the ingredients that went into this tripod are as follows:
Induro CX-214 Carbonflex 8X tripod legs – carbon fiber for reduced weight since I tend to fly my stuff around a lot. I went with a four section leg because of size as well. It is far more stable than what I had before so I can't comment versus the three-section. It also has a center column which can be mounted horizontally for some pretty cool setups. It also allows for some very low shots if necessary.
Really Right Stuff BH-55 LR Ballhead – the cadillac of ball heads. This guy is expensive but fully impressive. Rated at 50 lbs, it is more than capable of handling anything I can throw at it. I also got the quick release lever clamp for it.
Really Right Stuff B50D-L L-Plate – this is the complement to the quick release clamp, the quick release L-plate. Custom fitted to the Canon 50D, this plate allows for the camera to be mounted in landscape and portrait orientation without repositioning the ball head. Brilliant. Great for panoramas.
The only other thing that I'm debating is getting a macro rail from Really Right Stuff as well. I was very impressed not only with the incredible quality of their equipment, but the service I received as well. I had trouble putting my payment through on their website, so I called them and they acknowledged there were some issues and offered to complete my order over the phone. So I told them what I wanted and gave my card details. I asked for the slightly more expensive UPS Express shipping because it was coming from California and the more expensive shipping usually includes free brokerage (making it overall cheaper). Not a lie, I had my merchandise 24 hours later. Seriously impressive.
Overall this combined tripod allows for rock solid positioning of my camera pretty much anyway I want.